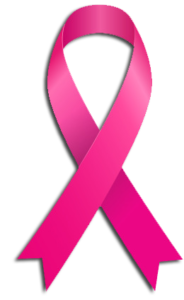 Facts About Breast Cancer In The United States
One in eight women in the United States will be diagnosed with breast cancer in her lifetime.
Breast cancer is the most commonly diagnosed cancer in women.
Breast cancer is the second leading cause of cancer death among women.
Each year it is estimated that over 246,660 women in the United States will be diagnosed with breast cancer and more than 40,000 will die.
Although breast cancer in men is rare, an estimated 2,600 men will be diagnosed with breast cancer and approximately 440 will die each year.
On average, every 2 minutes a woman is diagnosed with breast cancer and 1 woman will die of breast cancer every 13 minutes.
Over 2.8 million breast cancer survivors are alive in the United States today.
Source: www.nationalbreastcancer.org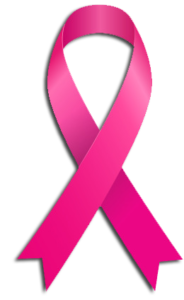 Get Screened!
Schedule a Mammogram at Thyra M. Humphreys Center for Breast Health. Mammography screening remains the best available method to detect breast cancer early. However, no medical test is always 100 percent accurate, and mammography is no exception. Research is under way to improve the technology to lead to better accuracy and to create new technologies. It is important for women to practice the elements of good breast health. It is suggested women:
Obtain regular mammography screening starting at the age of 40
Obtain annual clinical breast exams
Perform monthly breast-self exams
Obtain a risk assessment from a physician
Source: www.nationalbreastcancer.org

DETAILS
Win $2,000 in Radio Advertising for your business by decorating your store or business front PINK!
To participate, email us at [email protected] with your name, business, address, phone number and photos of your decorations!!!
We must receive your email by Friday, October 20th for us to share on Facebook. Two businesses will be chosen and posted on Facebook for voting the week of October 23rd.
The radio stations of Sunbury Broadcasting Corporation, in cooperation with Evangelical Community Hospital, want you to help spread the word about breast cancer awareness by decorating your business exterior PINK!
By doing so, you'll help raise awareness in the fight against breast cancer during the month of October with Paint the Valley Pink AND you'll be in the running for a FREE advertising package on Sunbury Broadcasting Corporation stations.
If you'd like to participate, Email us a picture of your team and your decorated business to [email protected] One prize winner will win an advertising package for use on Sunbury Broadcasting Corporation radio stations 94KX, Eagle 107, The Valley, and WKOK. Your account executive can help you determine the best use of your free radio package, including help you pick the station or stations to be on, write the ad copy, and even help you develop your business's message. We'll even produce the ad and announce your business as the WINNER, all free of charge!
 RULES
Decorate your business in PINK!
To participate in the contest, you must email us pictures to share on Facebook by 5 PM on Friday October 20, 2023. Email us at 

[email protected]

with PINK in the subject line. In the body of the email, include your name, the name of your business that you're decorating, address of that business, your phone number, and most importantly the pictures in JPEG or GIF format.  From all photos submitted, two winners will be chosen to participate in a Facebook voting poll to determine the final winner.  The business with the most votes on Facebook will earn $2500 in radio advertising, the runner-up will earn $2,000 in radio advertising.
While we do not require specific verbiage on your business, the goal of your design should be to promote breast cancer awareness.
The dominant color of your design should be PINK! All shades of pink are ok, and all colors are permitted in your design, but remember this promotion is called "Paint the Valley PINK!"
Your photos will be judged by a committee of employees of from Evangelical Community Hospital and Sunbury Broadcasting Corporation.  Judges decisions are final.
Immediate families of employees of (Sponsor), Evangelical Community Hospital and Sunbury Broadcasting Corporation are not eligible to participate.
All materials & mediums are welcome in your design. You are limited only by your own creativity!
Advertising package must be used by February 29, 2024 and must be used in a 30-day period. The advertising package cannot be applied to an existing schedule or monetary balance. The ad package is non-transferable.
Updated 9/19/2023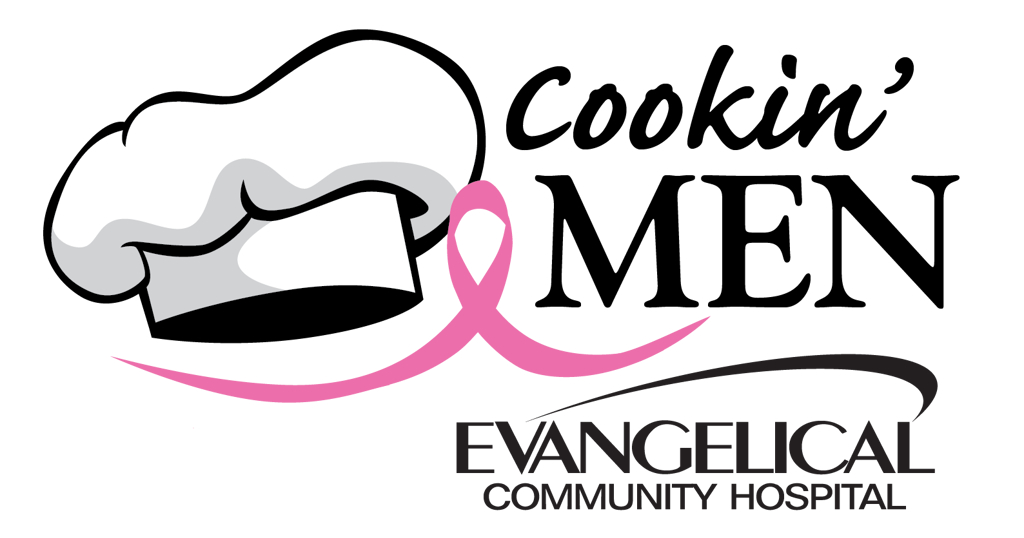 Cookin' Men
Join us for an evening of fun, good spirits, and culinary delights prepared by local men and women in support of Evangelical Community Hospital's Thyra M. Humphreys Center for Breast Health and the fight against breast cancer.
Date: Thursday, October 26, 2023
Time: 6:30-8:30 pm
Location: Rusty Rail Brewing Company in Mifflinburg, PA
Tickets: $50 – Click here for tickets!

Drinks for Pink Schedule
October 12 – Spyglass Ridge Winery, Carroll Road, Sunbury – 6-8 pm
October 14 – Bot's Tavern, Downtown Selinsgrove – 6-8 pm
October 24 – Penn's Tavern, Rt 147 South of Sunbury – 5:30-7:30 pm
October 25 – Midtown Bistro, Downtown Sunbury – 6-8 pm