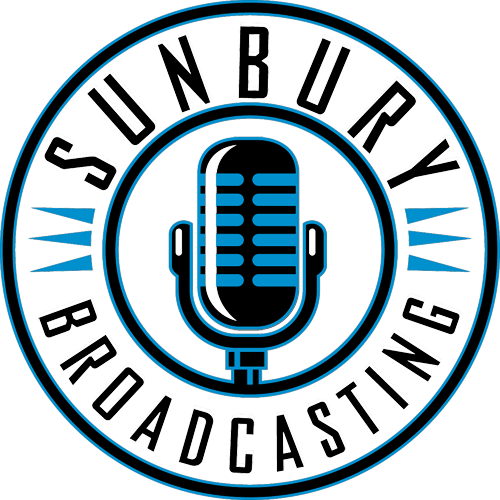 Sunbury Broadcasting Corporation
The Central Susquehanna Valley's leading media company, offering marketing solutions using broadcast, digital and special events.
Station Info.
The award-winning Newsradio 1070 WKOK features news, sports, talk and weather 24-7. WKOK targets an affluent news and information audience 35+. With live, interactive, local talk shows "On the Mark" and "The Steve Jones Show", as well as nationally known shows like "The Dan Patrick Show" and "The Dave Ramsey Show". Live play-by-play sports is a big part of WKOK. We are your home for Phillies Baseball, the NFL Prime time games as well as Shikellamy Football, Basketball and Wrestling. WKOK can entertain and inform for hours, which keeps listeners locked in for extended periods of time so they'll hear your ad more often.

Station Info.
94.1 WQKX has been the Central Susquehanna Valley's contemporary music powerhouse for over
40 years. 94KX's live & local personalities, exciting contests and news-on-the-hour make this 50,000 watt FM the top rated station in the marketplace. 94KX also enjoys an extremely active listener base, both in the community and online with tens of thousands of our listeners interacting with us on one of our digital platforms each and every week.

Station Info.
Classic Rock Eagle 107 targets adults 35 to 54. Not only does Eagle 107 play the biggest classic rock hits of the 70s and 80s, but also features some of the favorite forgotten songs from that era during their Block Party Weekend.  Eagle 107 is also your home for exciting Philadelphia Eagles Football, as well as Bucknell University football & men's basketball.  And, each & every Friday night in the fall, Eagle 107 broadcasts Selinsgrove Seals Football games and then offers the largest high school football recap show in the region with "Game Night" after the Seals.
Station Info.
The Valley plays more variety than ever before and targets adults 25 to 54.  The Valley's extensive music library keeps repeats to a minimum and is a perfect musical companion for the region's offices, retail stores and other workplaces. In addition, The Valley carries the biggest on air hosts in adult contemporary radio, including top rated Delilah and John Tesh, during nighttime hours. Friday nights in the Fall feature Lewisburg Green Dragon Football and The Valley is now your home for Pittsburgh Steelers.  
Marketing Consultants
We have an amazing Sales Team dedicated to strategically growing your Brand. They understand this area and work with you throughout the entire process.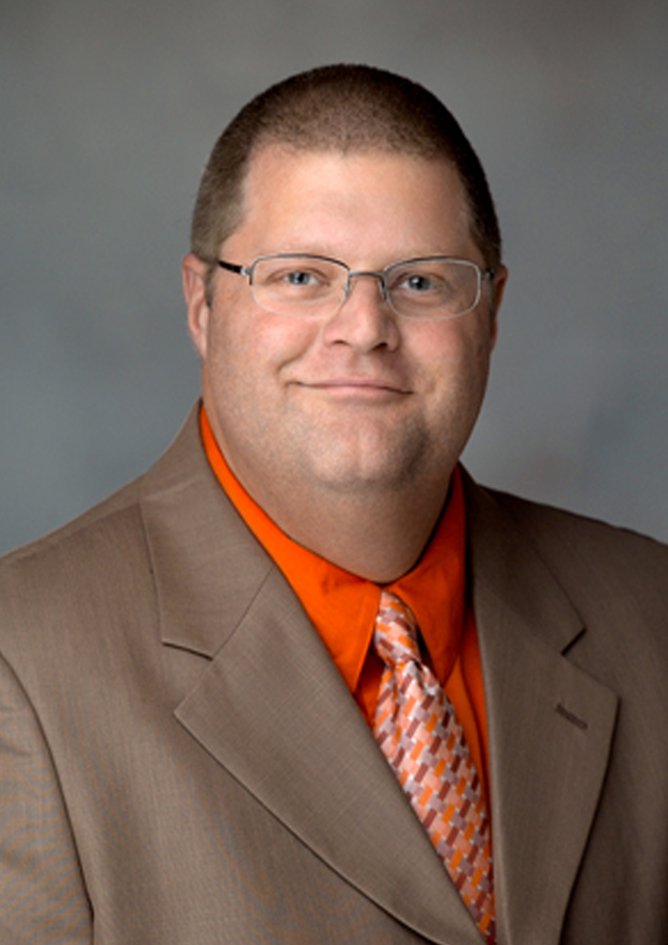 Kevin Herr, CDMC
National Sales Manager
Email – [email protected]

About Kevin
Kevin is the National Sales Manager for Sunbury Broadcasting Corporation and SBC Media Partners. He's been with us for over 25 years as a personality on our music stations as well as producing the Steve Jones Show on WKOK. You'll also hear Kevin as the Play-by-Play voice for football and basketball broadcasts on WKOK.
He's taking his experience in programming as well as his digital marketing skills to help grow the customer base for businesses. Kevin's expertise in radio here in the valley combine with mobile and digital display marketing products available with SBC Media Partners allow him to help grow the customer base. Using radio advertising in conjunction with Audience Extensions, Geo-Targeting, webpage banners, streaming, Connected TV, Pre-roll Video, Enhanced Email Marketing and other digital products he can help businesses to expand their marketing footprint in the area.
Kevin has spent all his life in sports from Little League Baseball to High School and College Football. He is an avid bowler and golfer. It seemed only natural that he joined his friend and mentor Steve Jones on the Steve Jones Show for the first four years of the show. He's been a football, basketball and baseball broadcaster in the region for over 25 years. You'll see him from time to time working with SECV8 broadcasting high school sports and even co-hosting area parades in the warmer months.
Kevin returned to the Shikellamy Football broadcast on WKOK in 2017 after taking the 2016 season off to watch his son's Senior year of football. 2022 marks his 25th season of Shikellamy Football broadcasts on WKOK. In the winter months he joins "The Chief" Dave Ritchie on WKOK for Shikellamy Basketball. Kevin and David have worked together broadcasting Shikellamy Basketball on WKOK for 25 seasons in the 2021-22 season. Occasionally, you'll find him working with Steve Williams from the mats in Hershey for wrestling.
For more than a decade now on Saturdays in the fall, Kevin joins Doug Birdsong on the Bison Sports Network from Learfield and ESPN+ as the color analyst for Bucknell Football, and will occasionally fill in for Doug doing play-by-play for the Bison during the overlap between football and basketball season.
Kevin is a member of the Danville Squadron of the Son's of the American Legion, has been a member of Sunbury Revitalization Incorporated, Sunbury Pride And Renaissance Coalition, helped with the Danville Business Alliance and Sunbury Parks and Recreation with Sunbury Celebration's Soap Box Derby. He is a 2004 graduate of Leadership Susquehanna Valley, has served as a Danville Little League Umpire and coach and youth football assistant coach in the Danville T-Railers program.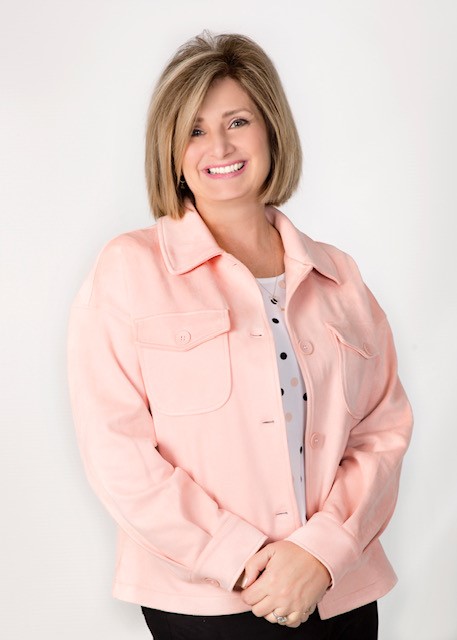 Denise Haddon
Multimedia Marketing Consultant
Email – [email protected]

About Denise
Denise made the Susquehanna Valley her home over 20 years ago after growing up in the Allentown area. She attending college outside of Philadelphia and finally at Bloomsburg University where she discovered her love of small town communities. After working in human services and education for over 23 years, Denise has a great deal of experience connecting with people. She most recently ventured in clothing marketing and real estate and now joins the Sunbury Broadcasting Family where one of her childhood dreams of being "on the radio" will come true as she partners with local community businesses to make our valley thrive and grow. She's involved in various volunteer organizations including the United Way, Evangelical Community Hospital and Junior Achievement.
In her spare time, Denise and her husband keep up with the daily activities of 3 very busy teenagers and 7 fur babies. They all enjoy music, sports, dance and traveling, especially if there's a beach or a magic castle around!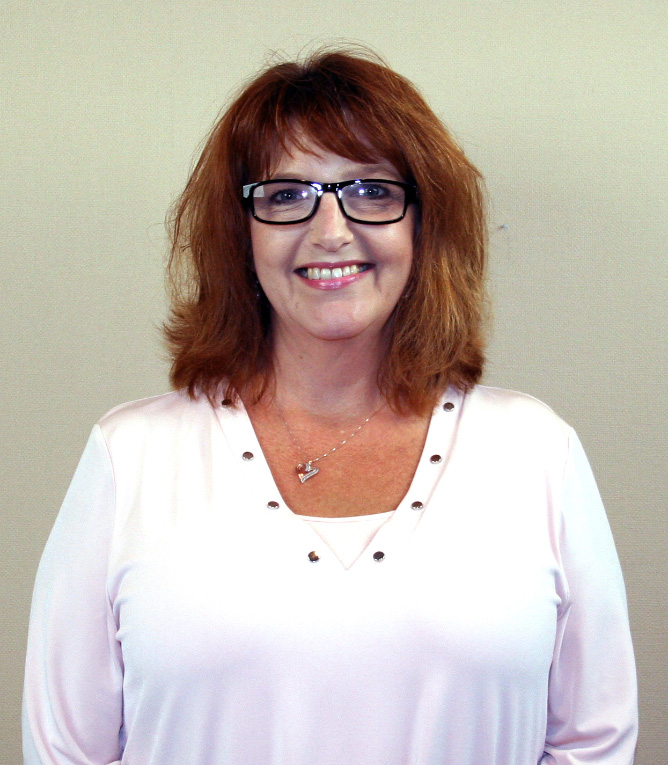 Mallissa Weaver
Multimedia Marketing Consultant
Email – [email protected]

About Mallissa
Mallissa comes back to Sunbury Broadcasting as a seasoned and successful marketing professional. Having worked with the Sunbury Broadcasting stations from 2007 until 2011. Mallissa has been a resident of the Central Susquehanna Valley since 1974 and considers her community in everything she does.
Mallissa has been helping the Susquehanna Valley grow and develop their businesses by being a partner in that growth. As a former Executive Director for the Middlecreek Area Community Center and General Manager for Penn's Tavern she has demonstrated a heart for helping others with her knowledge of strategy in marketing and promotions and good customer service. Being active in her Rotary, Greater Susquehanna Chamber of Commerce and church she keeps her knowledge of the happenings of the valley in the forefront of her actions. Mallissa states (As a resident of the Susquehanna Valley it is very important to me that our businesses and community not only exist but to thrive. I have raised a family in Kreamer and have four amazing grandchildren and one more on the way. I enjoy the events and activities that the Susquehanna Valley has to offer as they are wide and diverse. The opportunity to have my family close always helps me to focus on the success of our businesses. I continue to provide the knowledge and experience to help provide many wonderful opportunities for them in our community and that means doing best by the people I live around, the businesses I frequent and the area I love.)
My focus is that of helping clients with their help wanted and recruitment needs. With proven campaigns for finding those opportunities to reach into the job market and find the applicants needed, Mallissa utilizes multi-level marketing programs to help clients.
In her free time, Mallissa enjoys playing with her grandchildren Reese, Oakley, Sadie and Coleson, baking new delicious desserts, visiting local winery's, taking off for weekend getaways, attending Penn State and Steelers football games and offering a hand to the needs of her community.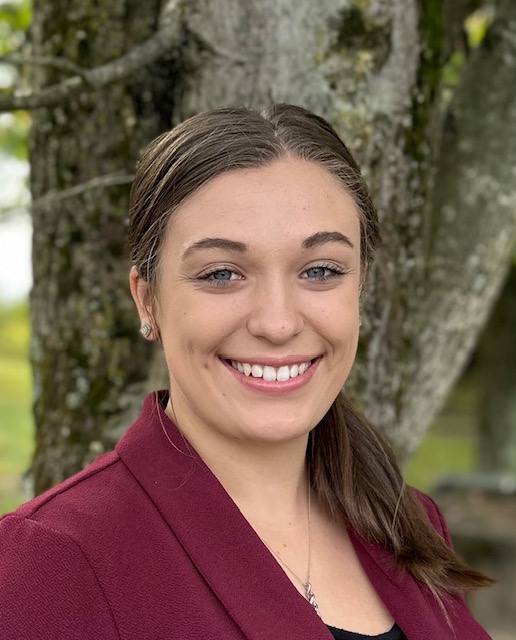 SBC MEDIA PARTNERS DIGITAL SERVICES
Streaming
Radio has always been wireless, but now you don't need a radio. With a PC from our station websites, tablet on the web or app, Smartphone with the new SBC App or Amazon Echo you can listen to all of our stations crystal clear from anywhere. The App is available to Android and iOS users from Google Play or the App Store. The Amazon Echo Skill is available on the Alexa App. 
Geofencing
It's mobile smartphone advertising designed and executed by our SBC Media Partners team located right here in the Susquehanna Valley. With over 70% of all phones being smartphones, we can target specific geographic locations to reach your target demo. We can even target your competition's customers! We setup a virtual perimeter for any real-world geographic area. 
Targeted Display
Direct your message to a pinpoint audience with Targeted Display Advertising designed and executed by our SBC Media Partners team located right here in the Susquehanna Valley. Have your message on computers, laptops and mobile devices using the top Comscore websites. Websites that are tailored to the demographic of customer you want to reach, and to just the areas your business serves or markets you want to expand into.
Connected TV
Directly target your most valued consumers with measurable results while they stream their favorite programming in a way never before possible with traditional TV. The rise of cord cutting and on-demand streaming has opened up new ways for advertisers to target their core audiences and measure the results of their efforts by combining the impact of TV with the precision of digital advertising. With Connected TV from SBC Media Partners, advertisers can now target, measure and re-target the digital TV-viewing audience on Hulu, network TV apps and event DirecTV Now and Sling TV customers via Roku, Apple TV, Amazon Fire and Smart TVs.
Enhanced Email
Enhanced Email is a superior new email marketing solution guarantees advertisers HIGHER click-throughs plus INCREASED website traffic and conversion versus standard email marketing – all with the most efficient price point in the industry! Enhanced Email allows advertisers to hyper-target their audience where they are engaged most and drive these customers to their website, and has a 100% BOT-FREE GUARANTEE! SBC Media Partners can setup your campaign in minutes, and even help you with your email design.
Get your business or restaurant involved in one of the best promotions in The Valley. We bring paying customers to your door through the air and radio with our Half Priced Deals. We've worked out deals with some of our area's best restaurants and businesses to give you 1/2 off gift certificates – That's right, 50% off food and more!
On select Wednesdays we will feature a business of the week. At 9:00 AM that Wednesday, we'll open up the ONLINE store for that week's business. But you have to be fast – we are only able to provide a limited number of gift certificates per week.
Webpage Banners
Looking to get in front of even more eyes? Check out EXCLUSIVE webpage banners on WKOK.com and WQKX.com. Talk about visibility, our two webpages combine for over 200,000 page views per month. Imagine those page viewers seeing your ad, and clicking over to your site for your amazing offer!
SBC MEDIA PARTNERS RADIO SERVICES
Research
As members of the Radio Advertising Bureau, we have immediate access to a wide variety of national research. Whether you need information on your business category or promotional ideas….we can help. R.A.B. also provides  research on listener habits and trends…all available to our clients at no charge.
Copy & Production
We employ a full-time Production Director and Copy Writer in addition to our full-time staff of ten professional "voices." We have a wide range of production music and sound effects available for your use. Every step of the creative process is handled in-house.
We have a range of amazing events that we host. We provide our clients prime time locations to be seen, plus we put you on the radio to let people know where to find you.
Duplicating & Distribution
Should you need additional copies of your commercial to air on other broadcast outlets, we provide our clients duplication and distribution service at no additional cost.
Contact Sunbury Broadcasting Corporation to have your product or service featured on Morgan in the Morning on 94.1 WQKX. This is your chance to show off your product or service directly to our listeners during a segment of the show. We'll also post video of your appearance on our Social Media pages, and have the segment added to the Morgan in the Morning Podcast that day.
LOCAL MARKETING SUCCESS STORIES
We have some great clients that have been with us for years and others who are just starting to realize the benefits of radio.
Roger S. Haddon, Jr. – President/CEO
Lori Agosta – Bookeeper
Kevin Herr – National Sales Manager
Rob Senter – FM Program Director
Lynn Hall – Production Director
Pia Reese – Social Media Specialist
Nigel Kurtz – Traffic Director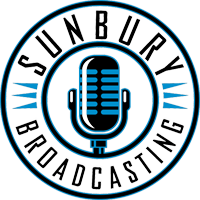 When WKOK AM went on the air in May of 1933 there were only 30 other radio stations operating in Pennsylvania, today there are more than 500. The license for WKOK was purchased from Bucknell University, Lewisburg, where it was originally WJBU, and transferred to Sunbury. WKOK went on the air as a 100 watt, shared time station. Over the years it grew to 250 watts and in 1963, on the station's 30th Anniversary, WKOK moved to 1070, its current dial position, and increased power to 10,000 watts.The corporation formed to operate the station, Sunbury Broadcasting Corporation, still owns WKOK. One of the original founders, Harry H. Haddon, served as Chairman until his death. His son Roger S. Haddon, Sr. was Chairman of Sunbury Broadcasting Corporation until his death in April of 2004. The third generation, Roger S. Haddon, Jr. serves currently as the President and Chief Executive Officer.  In over 70 years of broadcasting the station has had only 8 General Managers and many employees have spent large parts of their careers with the company. Vice-President/Engineering, John Keller, who retired in 1995, had been employed by the corporation since July of 1943. When it first went on the air WKOK had five employees.

Read More...
Today more than 30 people are employed at WKOK and sister stations, WVLY-FM, WEGH-FM and WQKX-FM. WKOK has received numerous awards for news and public affairs excellence. Winning awards from both the Associated Press and the Pennsylvania Association of Broadcasters. Awards have included: Outstanding Local Newscast, Outstanding Spot News Coverage, Outstanding Feature and Outstanding Public Affairs Series and Program.
The longest running program on WKOK is "Talk To Santa" a Christmas tradition that dates back to the station's beginnings. Children come to the studios to talk directly to Santa, via "Magic Radio" at the North Pole. Santa's elves participate in the program and, if the children have been particularly good, they earn a "Great Big Gold Star" in Santa's book. It has won the Pennsylvania State Association of Broadcasters award for "Outstanding Children's Program" several times.
Over the years the station has distinguished itself in times of emergency. In 1936 WKOK stayed on the air during a week of flooding on the Susquehanna River that devastated the city of Sunbury; it was virtually the only communications link the city had. Again, in 1972, during flooding in the wake of Hurricane Agnes, the station remained on the air providing information and assistance to those in need or peril. In 1996, after several days of snow and then flooding, WKOK remained on the air after power was cut-off to provide news and information. WKOK has received numerous community and statewide awards over the years for its outstanding public service. Included in the awards are citations from both the Pennsylvania House of Representatives and the Pennsylvania Senate.
In 1948 WKOK-FM signed on the air. During the early years WKOK-FM rebroadcast (or simulcast) the programming of WKOK-AM. 1975 marked WKOK-FM's first substantial venture into separate programming. During the morning hours the station aired "Country music" and then rejoined WKOK-AM for the balance of the day. In 1978 WKOK-FM became separate from WKOK-AM and the call letters of this 50,000 watt giant were changed to WQKX-FM. This "new" station quickly gained in popularity and has become one of Pennsylvania's most dominant stations.
Over the years listenership to FM has greatly increased. At the same time, the Federal Communications Commission's ownership rules have been relaxed making it possible for broadcasters to increase the number of stations they own generally and in specific markets.
In 1993, at the conclusion of an exhaustive and expensive legal battle between two prospective licensees, the opportunity developed for Sunbury Broadcasting Corporation to obtain the construction permit for a new FM station licensed to Northumberland. By late 1994 this new station, WKOK-FM, was on the air bringing WKOK-AM's award winning news and local programming to an entirely new audience.
Sunbury Broadcasting Corporation expanded it's radio station group on April 18, 1998 at 5:59:52 AM. That's when WKOK-FM became EAGLE 107, with Rock N' Roll for Adults. At that same time WKOK-AM transformed into NEWSRADIO 1070 WKOK, All News All Day…All Sports All Night. WKOK AM continued its affiliation with CBS News and Westwood One Sports. Add to that list Your Money Now business reports and Fox Sports Radio.
On November 29, 2005 Sunbury Broadcasting Corporation arrived at an agreement with Milton/Lewisburg Broadcasting Corporation to acquire the assets of WMLP-AM (TalkRadio 1380 WMLP) and WVLY-FM (100.9 The Valley). March 6, 2006, Sunbury Broadcasting Corporation completed the purchase of WMLP and WVLY. WMLP continued to be part of the SBC group until its sale February 20, 2020 to Kona Coast Radio LLC.
100.9 The Valley is known in the area as a great workday companion with the best variety of music and Big 80's Weekends once a month. At night Delilah offers listeners a chance to make requests and chat. John Tesh from Midnight to 6 AM can help improve our listeners quality of life with Music and Intelligence for Your Life.
Sunbury Broadcasting Corporation is proud of its stations and their tradition of strong community service and quality programming. We remain committed to strengthening and advancing that tradition.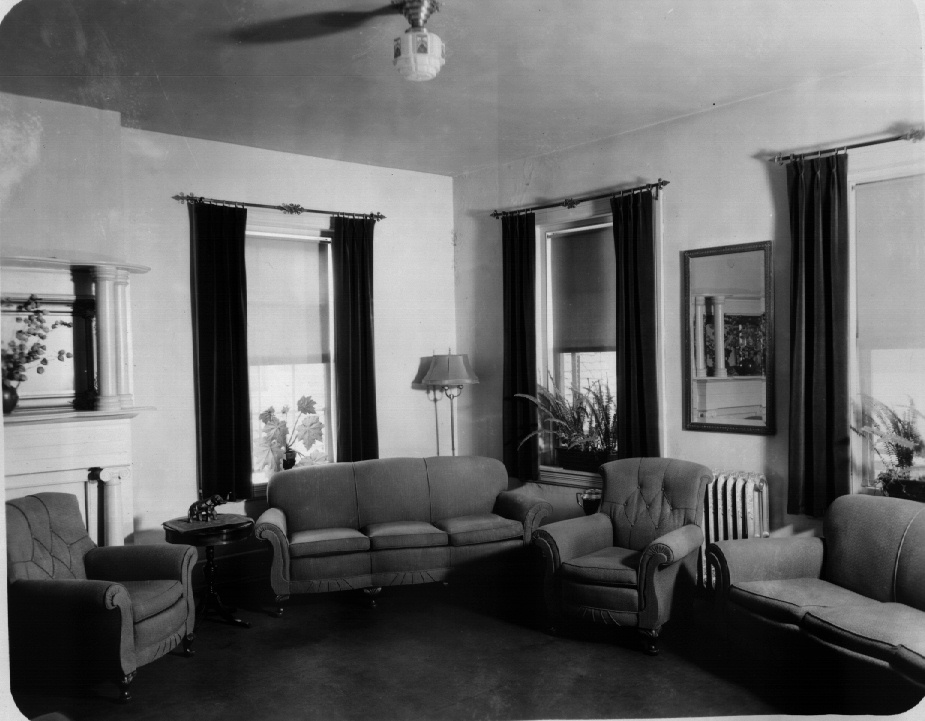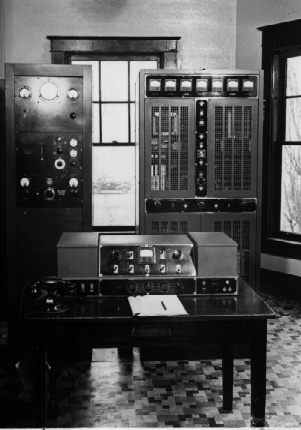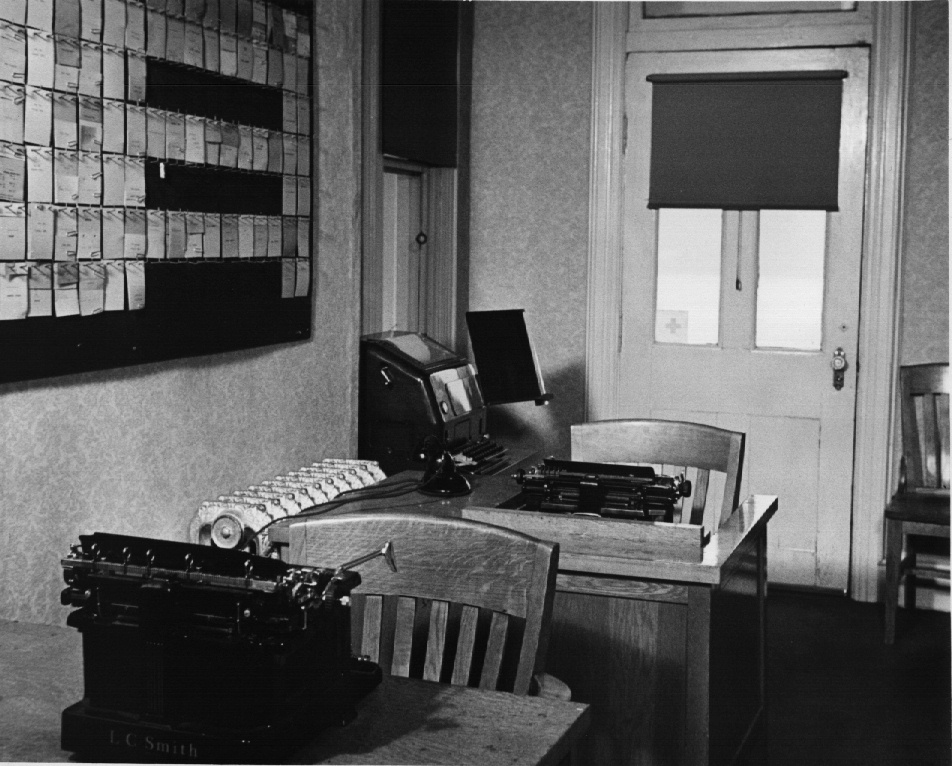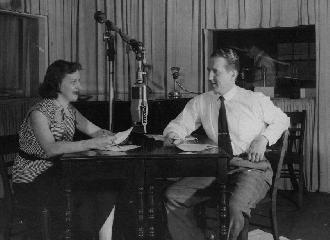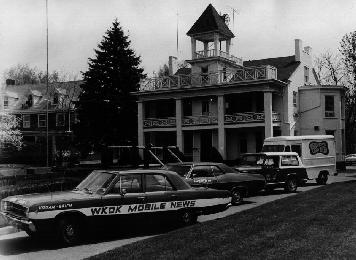 Corporation Job Vacancy Notices
If your organization distributes information about employment opportunities to job seekers or refers job seekers to employers, and you would like to receive job vacancy notices for Sunbury Broadcasting Corporation please provide us with the name, mailing address, e-mail address, telephone number, fax number, and contact person; and identify the vacancies in which you would like information. Please forward the above information to:
Roger S. Haddon, Jr.
PO Box 1070
Sunbury, PA 17801
(570) 286-5838
(570) 743-7837
[email protected]
---
Annual EEO Public File Report
Sunbury Broadcasting Corporation and SBC Media Partners seeks a Social Media Specialist and Influencer to enhance on air, online and in-person promotions and events. You'll collaborate with multiple departments to create and execute promotions, events and social...
read more
Sunbury Broadcasting Corporation
PO Box 1070
Sunbury, PA 17801
Phone: (570) 286-5838
Fax: (570) 743-7837
Winternet announcements: 570-743-7885